Dolores Flores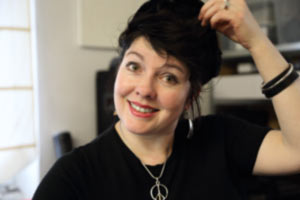 | Reliefs


Sculpture and Relief
The sculptures and reliefs from Dolores Flores are abstract works created in wood, they are all hand made originals. This sculptural work focuses on the aesthetical aspect and the lightness of form. These sculptures are assembled, single or multipieced, gilded, stained, painted and burnished. These works have a refined structure utilizing the traditional technique Gesso ( Fassmalerei). The concept behind this sculptural work is that single, diverse componets are compiled into shape with contour, volume and weight. These forms either geometric or organic are all made in solid wood or fragile hollow wood, then assembled and united creating a compostion with buoyancy and balance. The diverse structures of the surfaces accentuate the form, some surfaces are raw and stained carrying the rough chain saw structure, others have fine burnished painted and polished surfaces where the reflective component of the gilded surfaces additionally emphasize the flow and shape of the sculpture. These forms and surfaces conjoin with strong or subtle contrasts of color and light, supporting the three dimensional configuration of the sculpture.
The multipieced sculptures were contrived to give viewer the option to recompose the sculpture in various playful ways.
The titles of the sculptures are a supplementation, often inspired  form her poems and song texts.
---
Manufacturer:
Dolores Flores
Results 1 - 7 of 7

Reliefs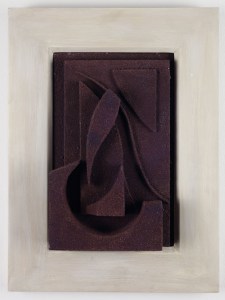 | 37,5x28x7cm | 2kg | Holz, Sand, Pigmente | 1992 |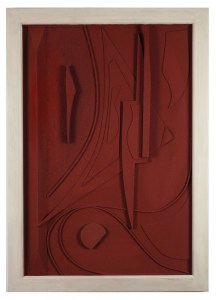 | 109x78x4,5cm | 6,3kg | Holz, Sand, Pigmente | 1992 |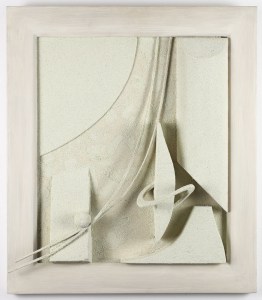 | 57x50x12,5cm | 3,3kg | Holz, Sand, Pigmente | 1992 |