Hu Xiang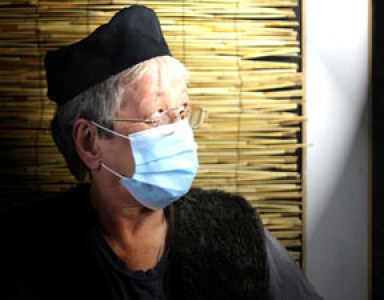 The first viewed, before the regognition, passes by.
The experience after the search turns into an invisible world.

Hu Xiang lives and works in Changhou, Jiangsu province China.
1960 born in Changou, 1996 Bachelor degree from Yunnan Art Institute.
2001 first visit to Europe.
From 2001 – 2002 in Kopenhagen, Denmark.
2002 – 2005 in Berlin Germany.
2006 return to China.

Hu Xiang works in diverse media: Installation, painting, works on paper, video and poetry.  
---


2015  " The reconciliation between sky and earth"    
            works on paper   a.i.p. galerie Berlin

2011   " Seen and Gone"
    works on paper and video   a.i.p galerie Berlin
           "Weihachts Baüme" installation gruppen Ausstellung
             a.i.p. galerie, Berlin
           "KLAR", group exhibition

2009    "Forgo", collaborative exhibition with The Golem
      a.i.p. galerie Berlin

2008     UND #3  group exhibition  Karlsruhe

2007    "a.i.p.Documentation 07 Kassel" group exhibition
    "Depot Show" group exhibition   a.i.p. galerie, Berlin

2005    "Slices of the sky" solo exhibition   a.i.p. galerie, Berlin
    "Künstler der Galerie" group exhibition   a.i.p. galerie Berlin