Oliver Völkening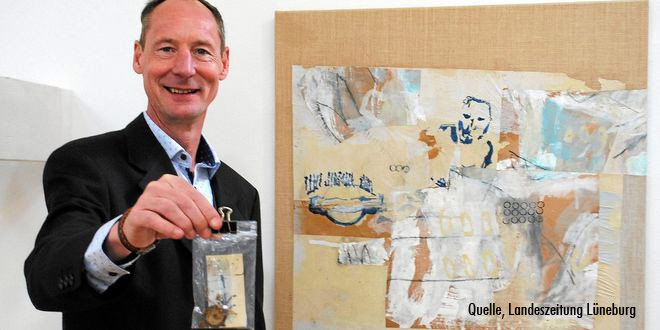 | Drawings | Paintings | Collagen |
Like a seeker in dialogue with the environment, Oliver Völkening works with documents, lost property, text fragments, papers on canvases and wooden panels.
He observes and describes.
Habitual perspectives, terms and contexts of the world are questioned in order to explore the spirit, the essence of things and to involve the viewer.
Contexts, meanings and associations are placed in a new, sensual context.
(Text from the exhibition SETH)
---
Manufacturer:
Oliver Völkening
Results 1 - 6 of 6

Oliver Völkening